Sitting around enjoying a delicious cup of tea, steeping in our favorite tea-pot, we had an idea. Community created content for Blade Symphony has been a magnificent, and honestly hilarious, result from our great fans. Why not let the WORLD make cool stuff using Blade Symphony? Well, we had no shiny trophies to offer.. BUT THEN!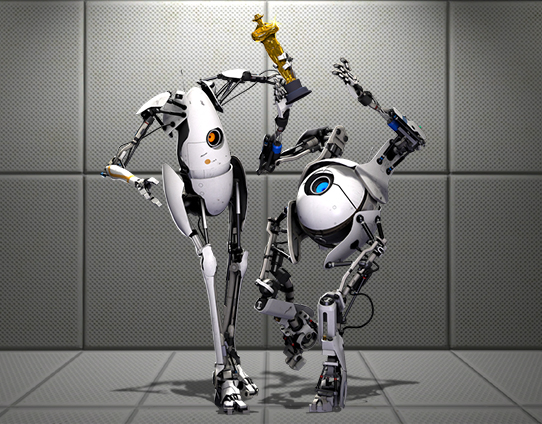 Valve approached us for providing Blade Symphony's content for use in the Fourth Annual Saxxy Awards! How awesome is that? We know that with Source Filmmaker and Blade Symphony, you can create some pretty rad stuff; but now we're taking it one step further.
This year, hopefuls can download the Blade Symphony Content Pack DLC for Source Filmmaker, putting Judgement and Pure alongside P-Body and Atlas. Let's hope they get along. The submission deadline for entries is September 24th, be sure to read all the guidelines and stare at the pretty trophies! Just for this sort of occasion, we have a Media Monetization policy that is a quick read.
Since we're so excited about the use of Blade Symphony in this year's awards, we're going to offer a prize of our own. An in-game cape and copy of Blade Symphony will go to the author of the entry with the "Best Overall use of Blade Symphony assets." We'll announce our favorite after the Saxxy Award nominees are announced, and hook them up so they can flaunt their swag in-game!
Everyone at Puny Human are big fans of the Saxxy Awards, and think every year has we've seen action-packed thrillers or emotional dramas. We wish everyone the best, and can't wait to see some great results from the universes of Team Fortress 2, Portal and especially Blade Symphony. Happy filming!