Now available for Pre-Order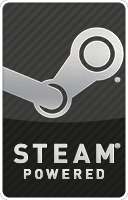 By pre-ordering you'll get a retail key for Steam which you can install and play right away. You'll also get an extra beta key which you can give away to your friend so you have someone to beat up on.
The + sign allows you to pay what you think the game is worth on top of the minimum. All proceeds go towards developing the game and maintaining game servers.
---
Humble Store Pre-Release Celebration!
We are celebrating the release of Blade Symphony on Humble Store by giving away 500 beta keys to our favorite gaming community.
To prevent botters from snagging all the keys, we've set up an easter egg hunt of sorts for you. Answer the question and you'll be e-mailed a beta key that you can use on Steam.
With one of these beta keys you can play up until the full release of Blade Symphony on Steam. If you want to continue playing after release, pre-order Blade Symphony to take advantage of our pre-order discount.
Testing and balancing a multi-player game is hard. This is why we need you, fellow gamers, to beat the crap out of each other in single combat which gives us the data we need to make the game better.
We will never spam you or share your email with anyone
We've all been there, signing up for something and then getting garbage in our inbox. It sucks, we loathe it, and we'll never subject you to that.
---
PRECISE THIRD-PERSON MULTI-PLAYER ACTION
Forget button mashing. This is the skillful duel game you've been waiting for! Blade Symphony is a multi-player sword fighter coming soon for the PC, on Steam.
---
CHOOSE YOUR WEAPON
Pair your character up with a sword type to completely change your way of approaching combat. Fencing foils and sabres are great for parrying, feinting, and thrust attacks. The mighty Katana can slice up your opponents handedly by cutting multiple times over a single attack.
There are no unlockable advantages in Blade Symphony! All unlockables are cosmetic only. You care about proving your skill and so should the game.
---
CHOOSE YOUR CHARACTER
Each character has a totally unique fighting style suited to how you want to play.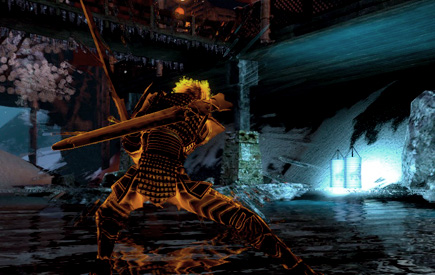 Judgement is a hard-hitting, whiskey drinking Murai Knight. His moves require both patience and precision. You'll want to bait your opponent into an attack and punish with Judgement's crushing heavy stance.

You chose Phalanx because you like fencing and parrying. Out-manoeuvring your opponent is what Phalanx is best at. His attacks are long range and contain powerful thrusting moves that can pick off an opponent from a distance.

Forget out-smarting or out-powering your adversaries. You like speed, and you like hurling your slashes a million miles per hour in your opponent's face. Ryoku can dish out massive damage over a short period of time, and be in and out of position before his opponent can react.
---
BE CREATIVE
Each character has three combat stances and over forty different attacks.
Every attack has openings that are determined in real-time and efficacy is entirely up to you. Did you start an attack too early? Turn away and end the attack in a safe location. Did your opponent stupidly use a lighter stance? Go in and punish him!
BE SKILLFUL
By switching stances mid-combo you can chain attacks into your own flurry of death.
The fighting system is open for your exploration, you can dash, jump, do an air attack, land, swing sideways with a heavy stance, parry with a light stance, then roll away.
BE PRECISE
Every attack flows from your blade in true three dimensional space. As does your opponents! Swords collide in mid-air and you will need good timing and aim to become the best.
---
Video previews by Beta Testers
---
An Indie, Crowd & Self Funded Game
Blade Symphony has been in development for nearly five years. It started life as a Half-Life 2 modification titled "Berimbau".
In 2011 we launched a successful Kickstarter campaign to raise money for an engine license.
Aside from Kickstarter our team is entirely self-funded. Most of us are working full or part time jobs and manage to do game development.
Dystopia
Blade Symphony is being developed by Puny Human, formerly known as Team Dystopia, the creators of one of the first, longest-lived, and award-winning Half-Life 2 mods "Dystopia".
---
Who is making this game?
Puny Human, an International Team of Indie Developers
Michael Chang, Game Director, Animator (San Francisco, USA)
Creative Technologist at Google; Speaker at GDC China 2011; Lead Programmer for Neal Stephenson's Subutai Corporation
Tim Grant, Art Director (Sydney, Australia)
Artist and Co-Creator of Dystopia; co-founder of Sydney Chapter Independent Game Developers Association; Winner of Sydney Game Jam 2011
Michael Zehnich, Game Developer (Ruby, USA)
Artist and Co-Creator of Dystopia
Samuel Rice, Artist (San Diego, USA)
Artist for Dystopia, Enterprise: NX-01, Elite Force: Total conversion
Dan Fedio, Artist (USA)
Dystopia artist and 3D modeler
David Ilsley, Artist (UK)
Kristjan Skutta, Lead Programmer (Germany)
Creator of numerous Half Life 2 modifications, programmer on Clang for Subutai Corporation
Christopher Carson, Rigging (USA)
Eric Hardin, Animator (USA)
Paul Nunes, Sound Design (Australia)
10 year film industry veteran; producer of feature film The 5th Shadow; Masters in Digital Media
Tom Stomffel, Composer (USA)
10 years veteran musical composer — Underhell, The Recruits, Renegade X
Colin Pueschel, Game Balance (Hawaii, USA)
Jeffrey Wong, Executive Producer (Bay Area, USA)
Data Analysis and Game Statistics for Dystopia
Michael Sanders, Studio Director (North Carolina, USA)
Quality Assurance at Epic, Quality Control Red Storm Entertainment; Credited on Gears of War for Testing